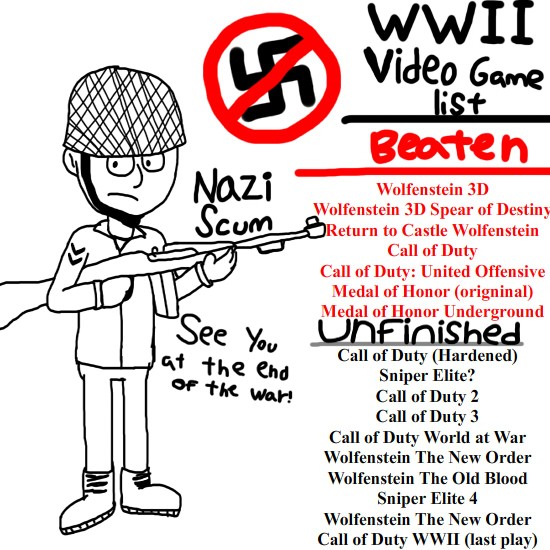 I really don't wanna feeling uneasy and perplexed from 10 days ago.
Let's fight that nazi scum!
I'll take a break playing by study WWII and 10 times push-ups like the army
If I beat all of these games,I will feeling more difference and I'll somehow make a flash wars animation or finish my undone doom fan art.